Jr. High Wrestles at Home
---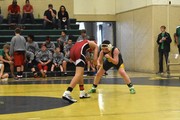 Caleb
---
The junior high wrestling team wrestled at home on Thursday, February 16, against wrestlers from Decatur Community, Greeley County, Hoxie, Rawlins County, and Wichita County. The young Indians wrestled well. No team scores were kept, but the Indians won 15 matches and lost 10 during the evening.
---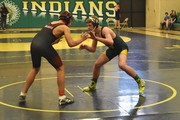 Shadryon
---
The junior high wrestling team will be competing in the Northwest Kansas League Tournament in Atwood on Monday, February 20.
Click the photos to see more photos!