All-NWKL Girls Basketball Team Selected
---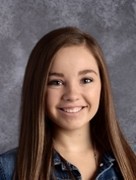 ---
The 2018-2019 edition of the All-Northwest Kansas League Girls Basketball Team has been selected. Three St. Francis Lady Indians were selected to the team. Junior Karly Bandel was selected to the 2nd Team. Senior Lauren Johnson and sophomore Emma Johnson were selected to the Third Team. Congratulations!
A complete listing of the NWKL selections is below.
1st Team
#10 Addie Campbell Jr. Hoxie
#15 Kristen Beckman Jr. Rawlins Co.
#12 Alyssa Van Vleet Jr. Decatur Co.
#3 Macy Schamberger Jr. Hoxie
#24 Angie Singhateh Sr. Rawlins. Co
2nd Team
#43 Ella Roberts Jr. Dighton
#11 Karly Bandel Jr. St. Francis
#42 Anna Carter Jr. Decatur Co.
#22 Amy Crouse Sr. Rawlins Co.
#3 Evie Gruenbacher Sr. Quinter
3rd Team
#23 Haylee Hennick Jr. Wallace Co.
#15 Andrea Charles Sr. Quinter
#20 Lauren Johnson Sr. St. Francis
#22 Gentry Shapland Sr. Dighton
#12 Emma Johnson So. St. Francis
---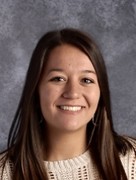 ---
---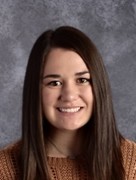 ---