All-NWKL Volleyballl Team Selected
The 2019 edition of the All-Northwest Kansas League Volleyball Team has been selected by a vote of the league coaches. Fourteen young ladies were named to the team. St. Francis Lady Indians Emma Johnson (junior) and Mia Morrow (sophomore) were selected to the NWKL First Team.
A complete listing the selections is below.
Name
School
Grade
First Team
Kristin Beckman
Rawlins County
12
Ella Roberts
Dighton
12
Emma Johnson
St. Francis
11
Mia Morrow
St. Francis
10
Aubrey Kuhlman
Wallace County
12
Brea Lankas
Rawlins County
12
Alyssa Van Vleet
Decatur Community
12
Second Team
Kierstyn Domsch
Rawlins County
11
Anna Carter
Decatur Community
12
Traci Cramer
Dighton
10
Haylee Hennick
Wallace County
12
Libby Mosley
Rawlins County
12
Kayler Getz
Quinter
11
Mattie Brandl
Greeley County
12
---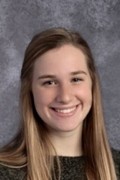 ---
---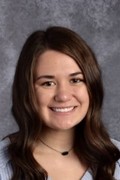 ---